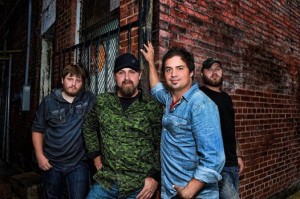 Tuesday was a big day for the Davisson Brothers Band. Nov. 11, 2014 marked the digital release of "Jesse James," the lead single from the band's newest recording project.
We're achieving a goal we've had since we were kids in grade school," Chris Davisson said. "We're taking our music to the next level – releasing our new single across the nation!"<
The high-energy, rugged anthem "Jesse James" is the title track of DBB's latest album, which is being promoted via a live radio tour across the nation. Currently, the guys are currently embarking upon a two-week west coast tour, which started in Las Vegas. A list of radio stations visited can be found on the band's Web site.  Leading the band on the tour in promotion of the single is Michael Powers and Matt Corbin of Star Farm Nashville, in partnership with Big Rock Camp Records and the Morris Family…
Read the full article on Connect Bridgeport News.